2nd Annual Disc Golf Tournament
Posted at Oct 19 2021 12:00 PM by Liz Anderson
---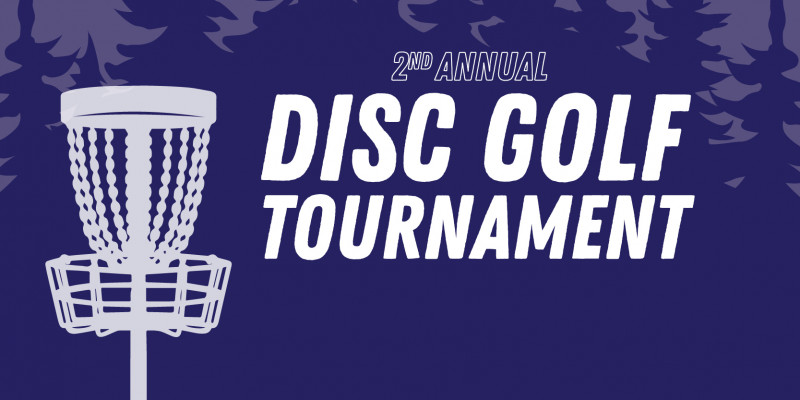 NOTE: Due to lower numbers on Saturday's Beginner Day registration, both beginner and experienced divisions have been combined to play on SUNDAY, NOVEMBER 14.
---
We welcome all players, ages 13 and up, whether new players or experienced, to play in this tournament. We will be scheduling players in groups of 4 or 5 and requiring tee times in order to space out participants. Prizes will be awarded to the winning players: top male player and top female player each day. We will have prizes for Closest to the Pin and Longest Putt as well!
This tournament will be split into two divisions:
Sunday, November 14 - Beginner: for those who have some to no experience playing disc golf and want to play with whatever disc they prefer (including an Ultrastar 175g).
Sunday, November 14 - Experienced: for more experienced players who have played before. Playing with disc golf discs is required.
Players may register for one or both divisions but any players participating in both will only be considered for a prize for the experienced tournament.
Players may choose a preference for a morning or afternoon tee time. We will do our best to accommodate, but we cannot guarantee your timing.
Players may request other participants to be paired within the registration process. Groups will be a maximum of 5 people per card. Men and women can play in the same group as prizes are being awarded to both the top woman player and top male player each day.
The cost to participate in this event is $35, which includes participation, a cookout lunch, and a custom CUPA printed disc golf putter (Prodigy PA-4)!
The cookout lunch will be available to all players, either after your morning round or before your afternoon round. We will have grilled burgers, hot dogs, and more.
COVID-19 Specifics:
We will communicate your tee time to you closer to the event. We will do our best to accommodate the request for a morning or afternoon slot, though we cannot guarantee this. The last tee time will likely be around 4pm each day.
All participants should arrive 15 minutes before their tee time to check-in.
All participants must have signed our updated 2021 waiver before playing. This waiver can be signed online during event registration but will also be available at the time of check-in.
In light of COVID-19, we strongly recommend all participants be vaccinated. At the event, we also strongly recommend social distancing from other participants. If anyone is feeling symptoms of COVID-19, they should stay home.