Current Staff & Board Members
---
Hired Apr 16 2020
Liz Anderson
Director of Operations
landerson@cincinnatiultimate.org
I'm an 8-year native of Cincinnati and a graduate of the University of Dayton, where I studied Graphic Design. Before taking on this role, I worked as a designer in non-profits, where I loved to see my work put to use in the community. I've been very involved with Cincinnati Ultimate as a board member since 2014, a member of the Diversity, Equity, & Inclusion Committee and a few others, as well as having many roles in the large-scale tournaments that Cincinnati Ultimate and Oshadega have hosted. I love to play in Cincinnati Ultimate leagues, and I play club women's on Sureshot, a local team. This job is truly a dream and I can't wait to help Cincinnati Ultimate grow in our community!
For any questions, comments, or suggestions, please reach out to me! I'd love to hear from you.
---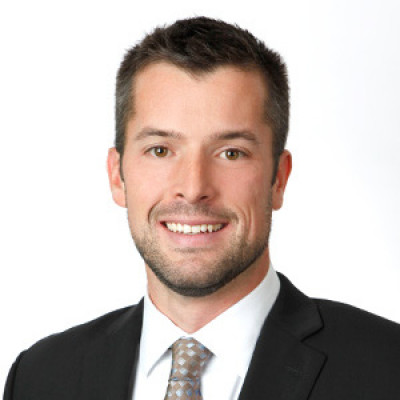 Appointed Aug 17 2016
Ryan Gorman
President
president@cincyultimate.org
Objectives: I have participated in Cincinnati Ultimate Board meetings off-and-on since 2010. I have also served on the Board in various capacities including At-Large Member, Treasurer, and now President since the summer of 2016. It has been amazing to witness the growth of the organization and now I am honored to be in a position to help drive that continued development. I look forward to working with my fellow Board members and other Committee members, league directors, and so many other volunteers that make Cincinnati Ultimate great. If you are interested in learning more about my plans moving forward from my re-election in 2018, you can find my mission statement here.
Biography: I have been playing ultimate since 2005 and in that time I have been lucky enough to experience the sport as a player, captain, coach, volunteer, organizer, and administrator. Ultimate has taken me around the world and provided countless lifelong relationships that I am eternally grateful for. I now enjoy the chance to give back to the sport and allow those opportunities for other individuals. Currently, I continue to play ultimate at the club level with Steamboat and participate in various Cincinnati Ultimate leagues throughout the year. I live in the Linwood area of town with my wife and dog.
If you want to contact me, feel free to send me an e-mail at president@cincyultimate.org.
---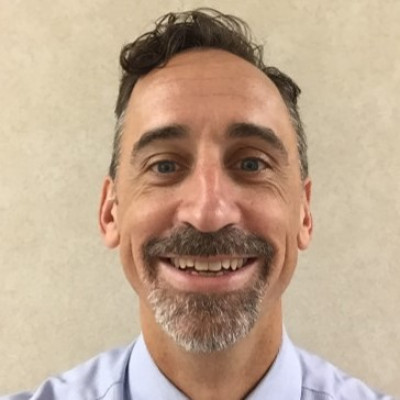 Appointed May 14 1999
Nick DiNardo
Vice-President
vice-president@cincyultimate.org
As Cincinnati Ultimate Vice-President, I make sure that the President stays as healthy as possible. Since I am an attorney, I advise Cincinnati Ultimate on legal issues including liability releases, background checks for youth volunteers, and insurance matters. I also complete corporate and tax forms annually on behalf of the organization.
I currently play for Age Against the Machine and am a YUC coach for the Walnut Hills High School Ultimate Team, known occasionally as the Ultimate Nuts. I volunteer for Cincinnati Ultimate so that our organization can promote the sport of Ultimate in the Greater Cincinnati area, teach the sport to area youth, and preserve the fading art of heckling.
---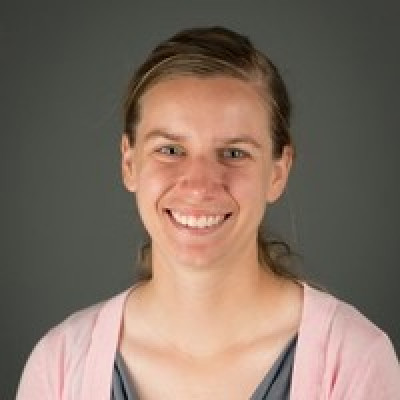 Appointed Jan 01 2013
Izzi Bikun
Secretary
secretary@cincyultimate.org
As secretary, I am responsible for taking minutes at the board meetings and recording all votes. Outside of my duty as secretary, I am co-chair of the Women's Commitee - responsible for helping women learn, play, and enhace Ultimate skills across all levels of play.
---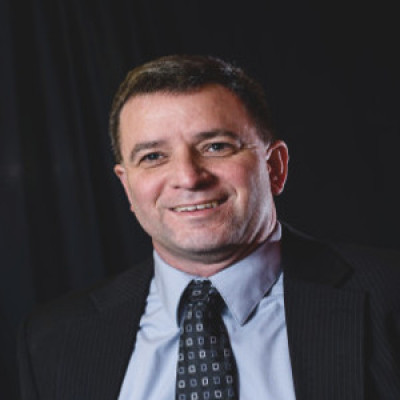 Tom Phillips
Treasurer
treasurer@cincyultimate.org
The treasurer keeps track of the inflows and outflows of the organization. Its a vital role to keep Cincinnati Ultimate afloat and in the green as well as reporting at the Cincinnati Ultimate board meeting so that everyone is kept up-to-date on the financial status.
I enjoy playing Ultimate with Age Against The Machine and have learned how to throw hammers from Mike Kaylor or the otherway around. I am also a YUC coach for Springboro High School. I have enjoyed this sport for over 30 years and hope that I can help others gain as much from it as I have.
---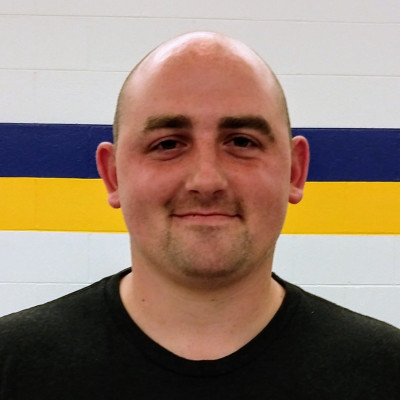 Appointed Apr 01 2016
Dave Richmond
Field Supply Manager
field-supply-manager@cincyultimate.org
If you're running a league or tournament and need cones, coolers, et cetera then don't look me off. As field supplies manager I'm available for anyone that needs anything from the Cincinnati Ultimate storage locker: cones, coolers, field paint, the grill, hoses, air horns, food serving items, rulebooks, scoreboards, and anything else that might be hiding in the dark recesses of our quaint Mason storage locker.
---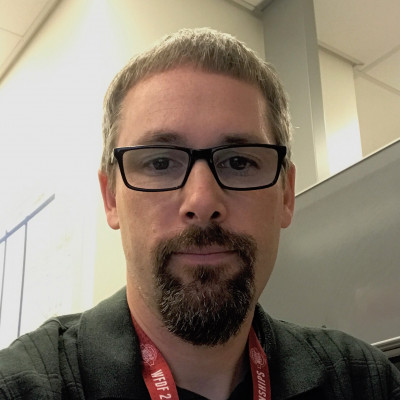 Appointed May 14 2010
Nick Felicelli
Website
website@cincyultimate.org
I am responsible for the leading the team of developers who manage and add functionality to the website. If you have a website question feel free to email me. I also constantly update and improve the site based on feedback.
Playing since 1999
Steamboat Alum: 2008-2010
---
Appointed Jan 01 2011
Thomas Brewster
Board Member

I currently co-captain Age Against the Machine GM Ultimate and Thunderpants the Magic Dragon Mixed Ultimate teams. I am a YUC coach for the Kettering Fairmont High School Ultimate Team. I volunteer for Cincinnati Ultimate and run all the Dayton Ultimate Dayton Leagues and events so that our organization can grow the wonderful sport we all love and expose more people to it and the great people that play it. I contribute to the constant quippiness of our social media pages on "The Facebook" and "The Tweetter".
I also serve as an ever-present target to keep our VP's heckling skills sharp.
---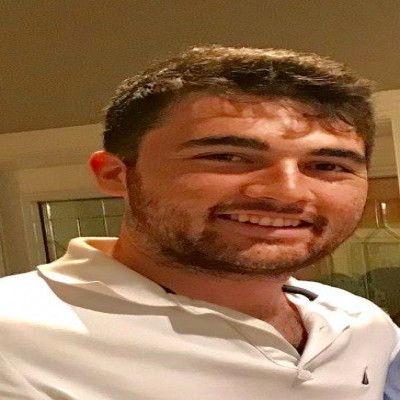 Appointed Nov 27 2018
Daniel Conrad
Board Member

I have 8 years of ultimate experience. I began playing pickup in high school. In college at the Univeristy of Florida (Go Gators!) I began to play competitive Ultimate. At the University of Florida I was the president of the Men's Ultimate Club team for my Junior and Senior year. In 2014, I founded the annual youth tournament in Gainesville, Florida, Romp in the Swamp. I helped to organize and run youth clinics in Gainesville which resulted in the formation of the first-ever youth team in the area. I was a founder of the mixed team Gainesville G-Unit (now called Gainesville Weird) in 2016 where we placed 15th at Nationals in the first season as a team. In 2017 I moved to Cincinnati. I now assist in coaching Xavier University's Men's Team and partake in most leagues. I have played on 5 different club teams: 2014 Miami Cartel, 2015 Gainesville Vicious Cycle, 2016 Gainesville G-Unit, 2017 Cincinnati Goose Lee, and 2018 Cincinnati Steamboat.
---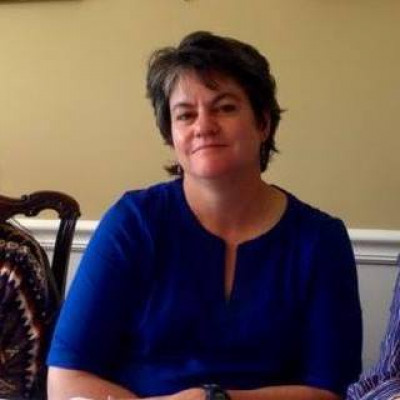 Appointed Aug 01 2009
Liz Keuffer
Board Member

I've been playing ultimate for over 15 years and my involvement as an organizer with Cincinnati Ultimate started soon after that. I am the League Director for two of our Summer Leagues, and all of our co-ed Spring and Fall leagues. I have been coaching at Clark High School (go Spidermonkeys!) for 13 years. In the past, I've been Treasurer for the Board of Directors, and a League Director for YUC (our HS league). I currently play with club teams Thunderpants the Magic Dragon and Age Against the Machine. In 2017 my women's team, Sidearm, finished third at Nationals. In the winter, I supplement my ultimate playing with broomball, my second favorite sport!
---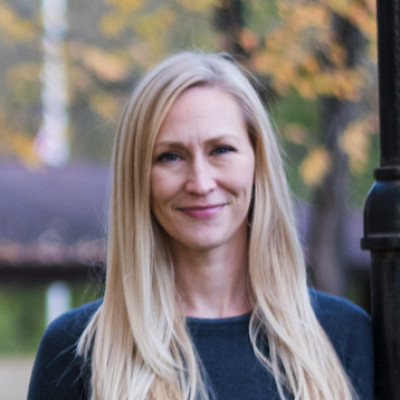 Appointed Sep 16 2020
Chelsea Partusch
Board Member

I have lived in and around Cincinnati my entire life, and have been enjoying playing ultimate here since 2006. I have played in many of the leagues around town, as well as the mixed master's Shipwreck team. The Cincinnati Ultimate community continues to become more important to my family, as now my two sons participate in youth leagues. As a board member, I am interested in promoting the growth and diversity of the sport in and around our city, and specifically to add more opportunities for women and youth players.
---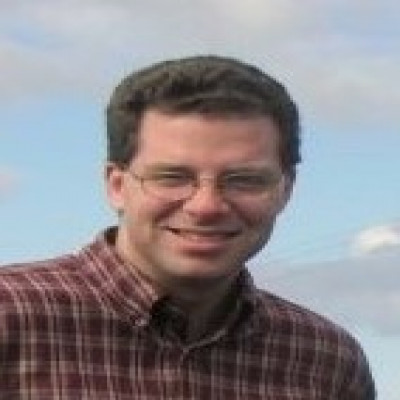 Appointed May 14 2010
Ian Stevens
Board Member

I am a League Director for our High School League (YUC). I have been coaching at Wyoming High School (home of the Jackrabbits) since 2003. I've played Ultimate since 1990, and currently play with club team Age Against the Machine.
---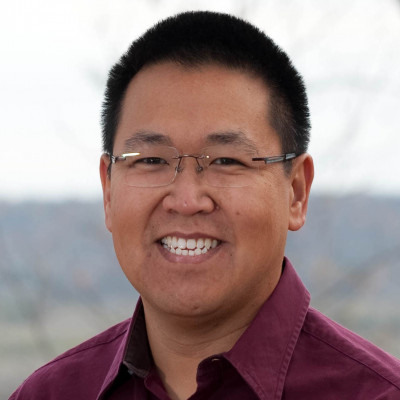 Appointed Mar 29 2004
Peter Tran
Board Member

At Large Board Member 2010 - Present
Cincinnati Ultimate President 2006-2010
Field Supply Manager 2004-2006
FoG-Cincy Men's Masters & Bacon/Hustle Men's Club - Captain
Assistant Tournament Director
WFDF World Ultimate Club Championships 2018
USAU College Nationals 2017
USAU US Open 2015
USAU College Nationals 2014
USAU GrandMasters / Women's Masters Championships 2013
USAU High School Centrals 2011
SCINNY, CHUBBY & Arctic Vogue
Tournament Director
UPA High School Easterns 2009 & 2007
Fields & League Coordinator / HS & Jr Coach
Playing since 1998
---